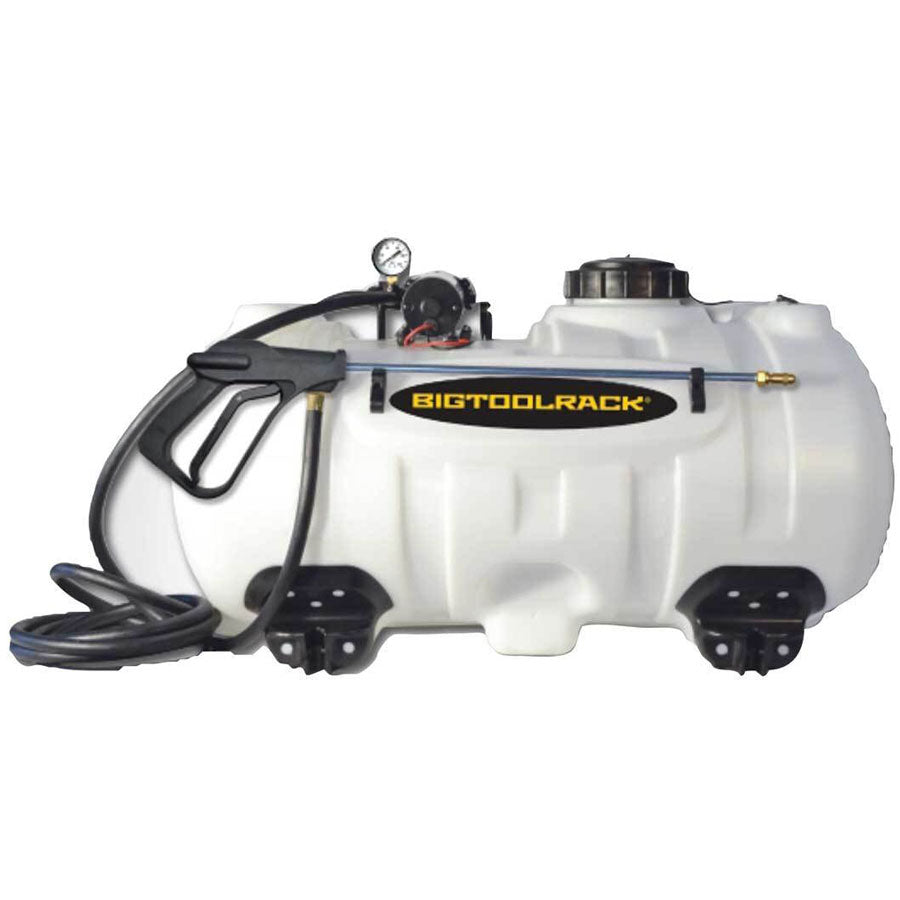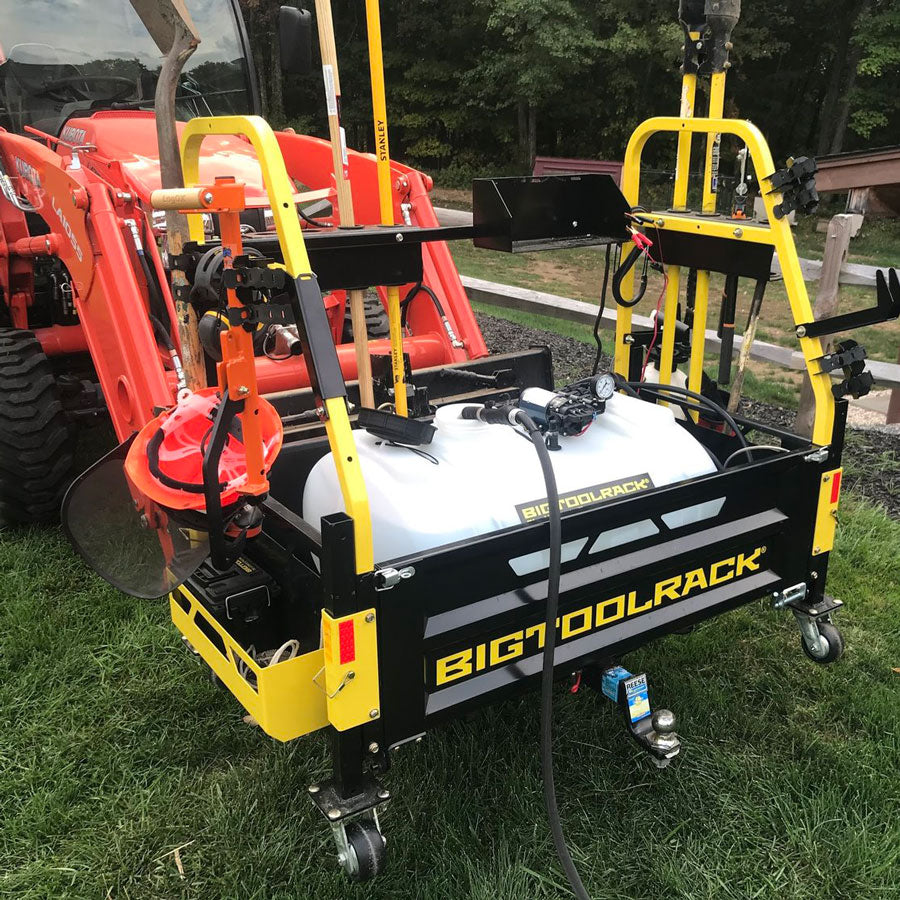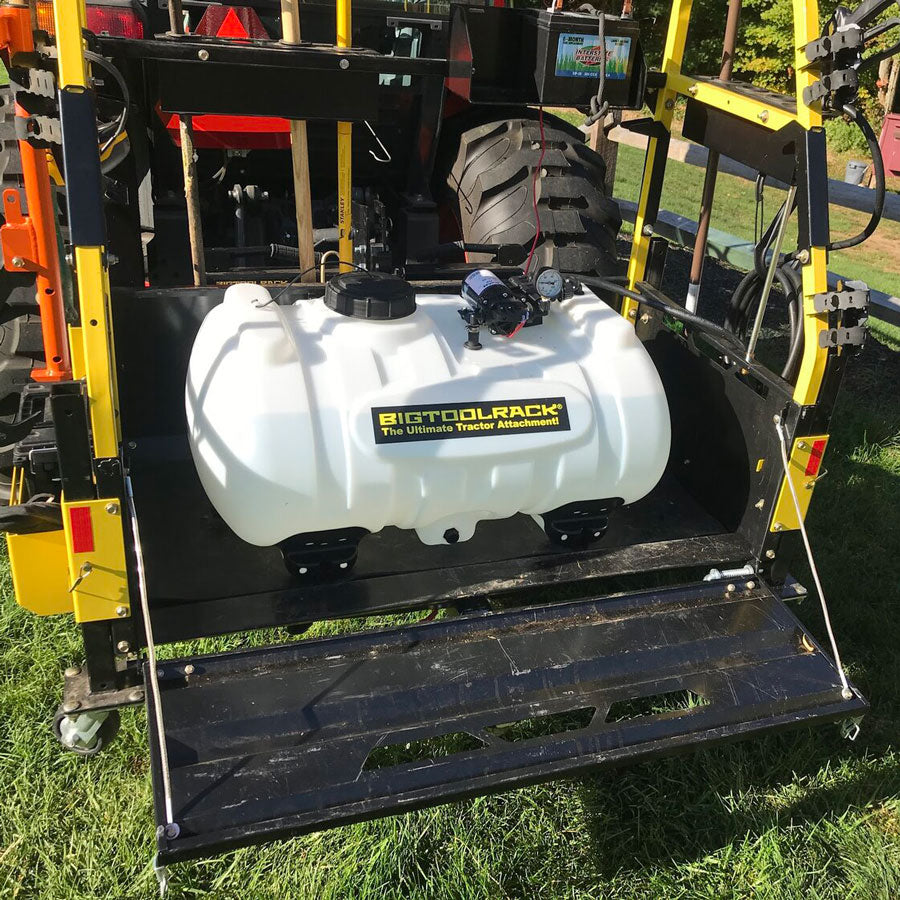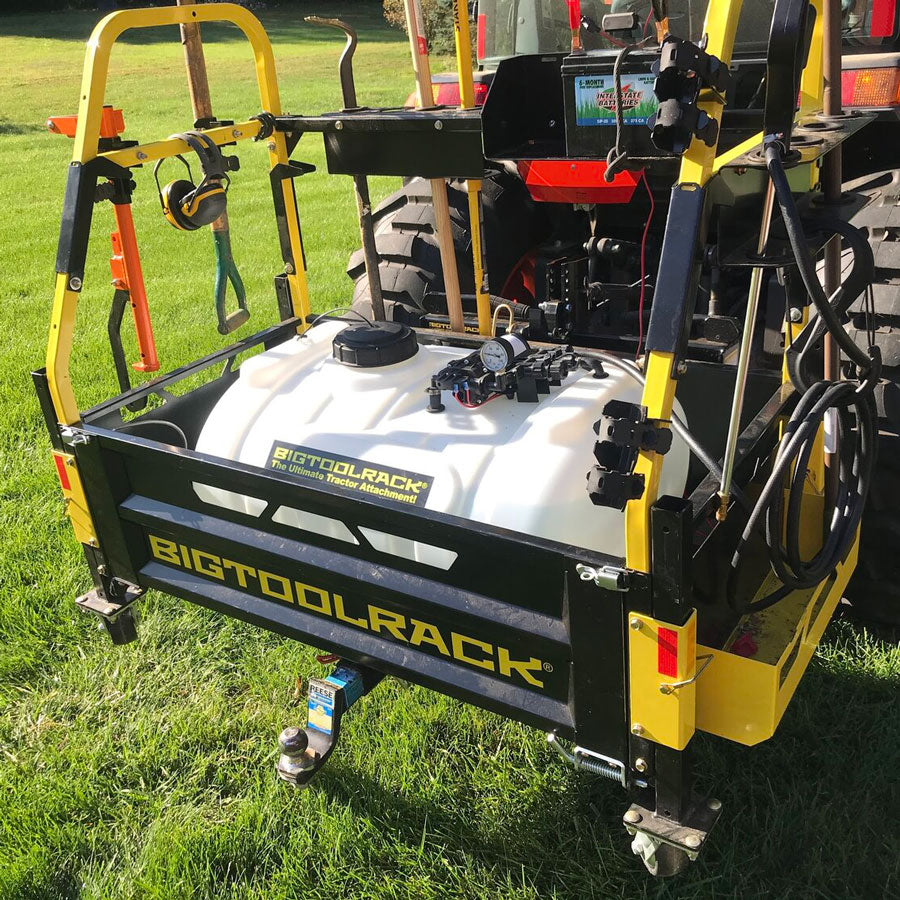 The Best 40 Gallon Spot Sprayer
Pickup currently unavailable at Local Pickup
The Best 40 Gallon Spot Sprayer
Local Pickup
Pickup currently unavailable
71 Benedict Rd
Morris CT 06763
United States
+18442877225
Description

What's Included

Specifications

Reviews
We designed the BTR 40-gallon sprayer to do more, last longer and work harder than the average sprayer on the market.
This Round-Up ready sprayer can support many applications including fertilizing, weed reduction, watering, and more. Built with a pump that pumps up to 5 gallons per minute, this sprayer delivers the juice quicker without overworking. During spot spraying, reduce the risk of missed spots or over spraying by using the industry leading 50-foot-long hose and wand. The extra-long length of hose allows you to cover large sections without the back and forth trips to move the equipment. In addition, this high-quality sprayer fits perfectly in the back of the BigToolRack Ultimate Rack. Drop the 3 point, easily insert the sprayer in the cargo area, fill it up, lift the 3 point and off you go. Lastly the BTR sprayer comes boom ready, so you can add a boom as needed for large applications. All of this functionality seamlessly integrates with the BigToolRack Ultimate Rack.
12V Demand 5.0 GPM pump
50 ft. 3/8" Hose
Deluxe pistol grip handgun with adjustable brass tip
Sprays up to 25' vertical and 35' horizontal
Molded wand clips
5" Fill lid with tether
8' Wiring harness with battery clips
Over-molded feet for permanent mounting
A sturdy 40-gallon polyethylene tank with a large fill opening( less chance of spilling your expensive solutions)
PowerFlo™ 5-Series pump( allows for pressure adjustments from 0 to 60 PSI)
A pistol-grip handgun
A 50-foot hose and an adjustable brass tip
A 8-foot wiring harness includes battery clips and switch
An inline shut-off for a quick on/off spray
Tank material: Polyethylene
Tank capacity: 40 gallons
Dimensions: 24 x 36 x 24
Pump type: Diaphragm PowerFlo™ 5000-Series
Pump voltage: 12 volts
Pump GPM: 5
Hose length: 50 feet
Hose diameter: 3/8-inch
Maximum PSI: 60
One of the first ones
I got this sprayer unit almost before it was out… I have about 4 acres I own that is remote from my home!! I keep a barn and a tractor and of course a big tool rack as well ass the mighty sprayer!! I feel it the best on the market. I've had it long enough and looked at a lot of them since and haven't seen any I'd rather have… like the big tool rack it's the best of everything on it!!!! 😎
Allow us to water the new and old lawns!
The Big tool rack is a vital piece of equipment for my property. It carries the Big Tool rack water tank effortlessly and allow us to water the new and old lawns. The Bigtoolrack carries wood, chain saws and about everything else. We are very pleased with the Bigtoolrack
FITS PERFECTLY INTO THE BED OF YOUR ULTIMATE RACK
Why our 40 Gallon Spot Sprayer is
The Best on the market
Well first we test it, and like our other items we actually use it!
WITH OURS: You get a 50 foot of hose which means less time moving your tractor…You get a 5 gallon pump that will work less & lasts longer!
With others you only get a 15 foot hose and a 2 gallon pump…
See what our customers are saying
JEFF FROM CORNWALL
Easily Upgrade Your Bigtoolrack Spot Sprayer!
Add A Boom Kit To This Sprayer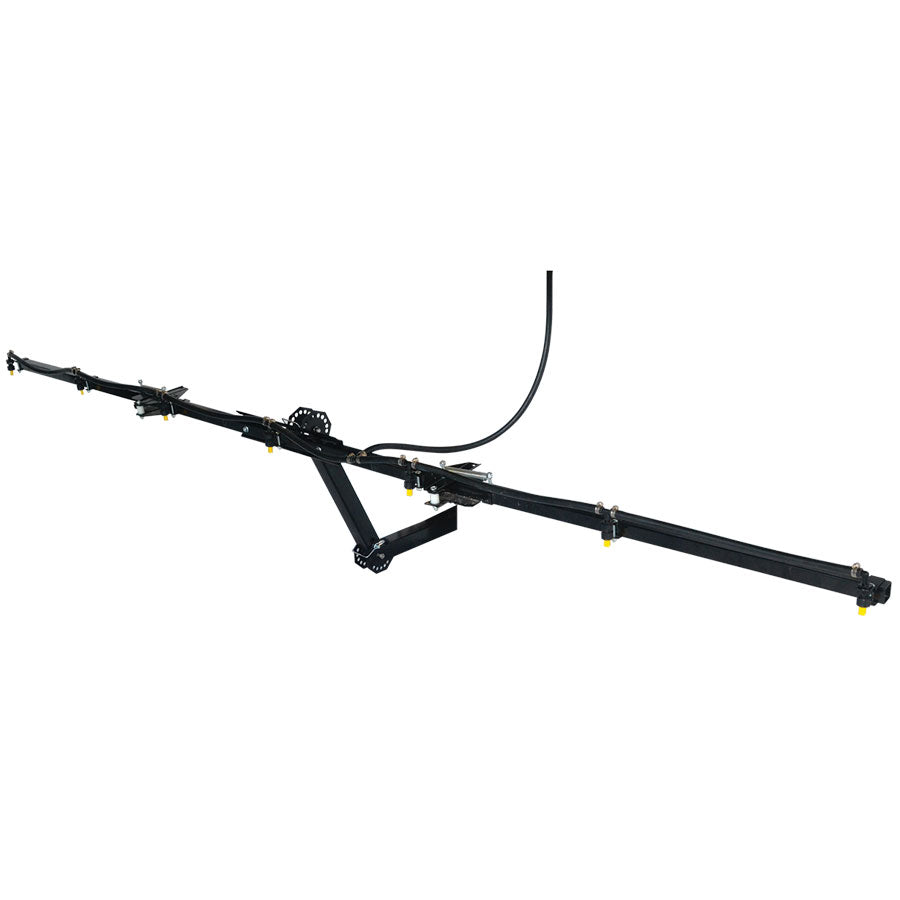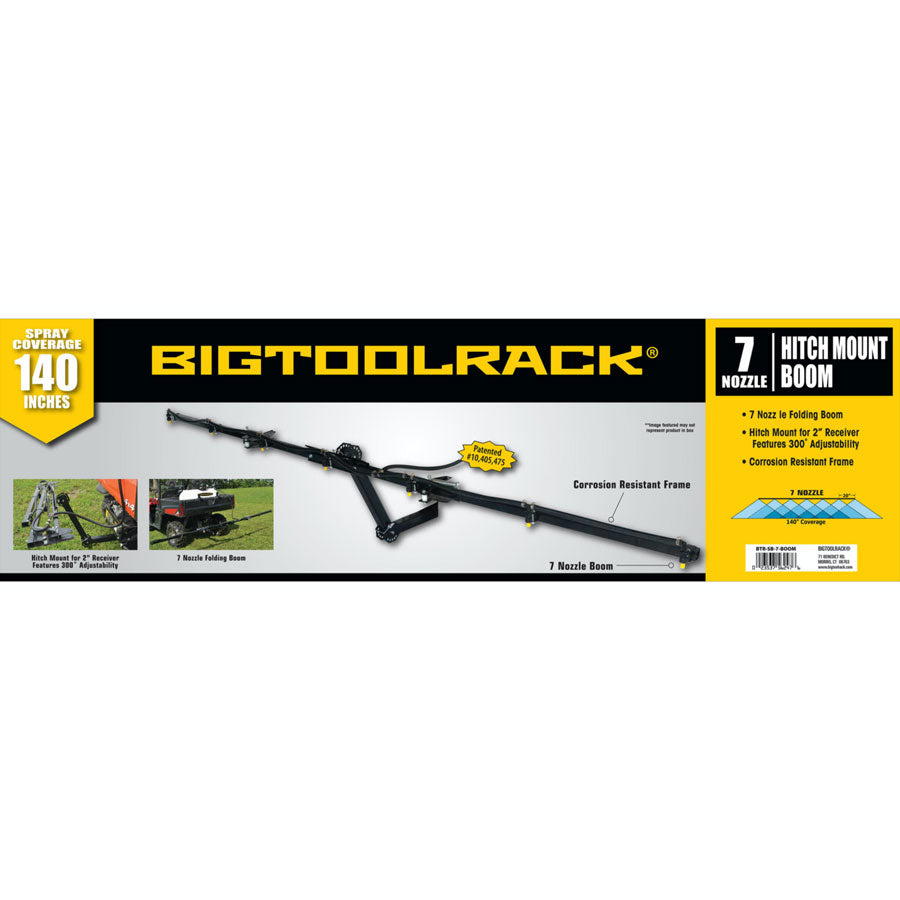 Pickup available at Local Pickup
Usually ready in 24 hours
Local Pickup
Pickup available, usually ready in 24 hours
71 Benedict Rd
Morris CT 06763
United States
+18442877225
YOUR ORDER COMES WITH
FREE SHIPPING!
40 Gallon Spot Sprayers are in stock and ship within 1-5 days!