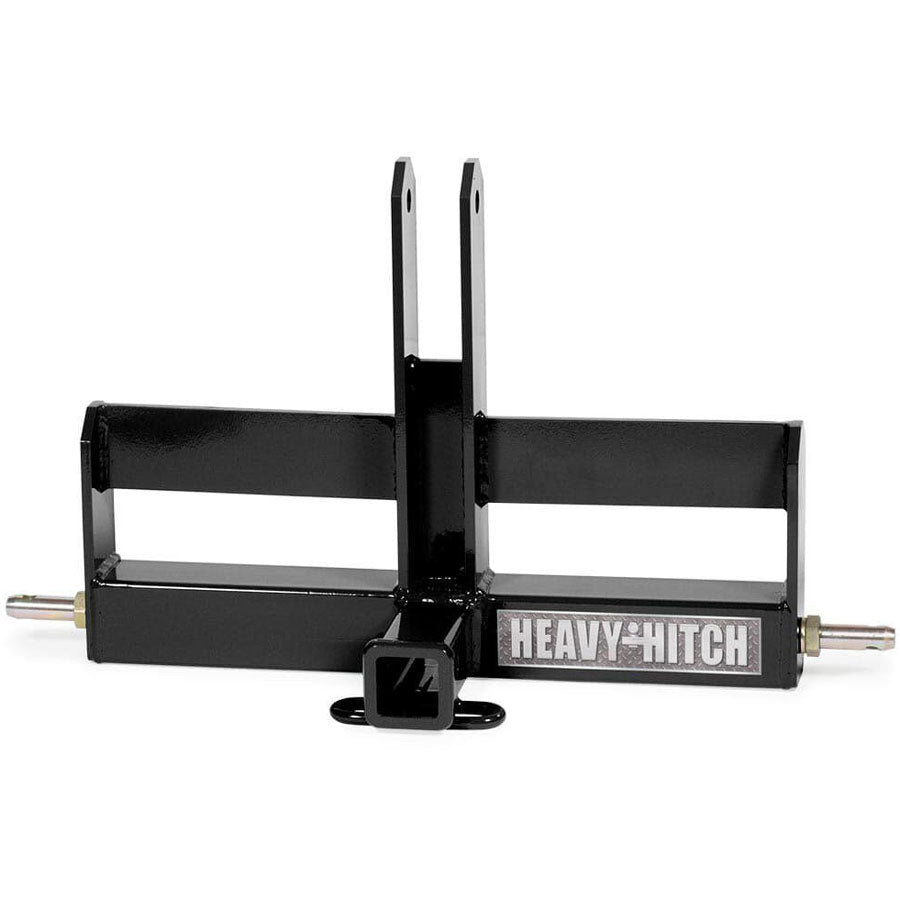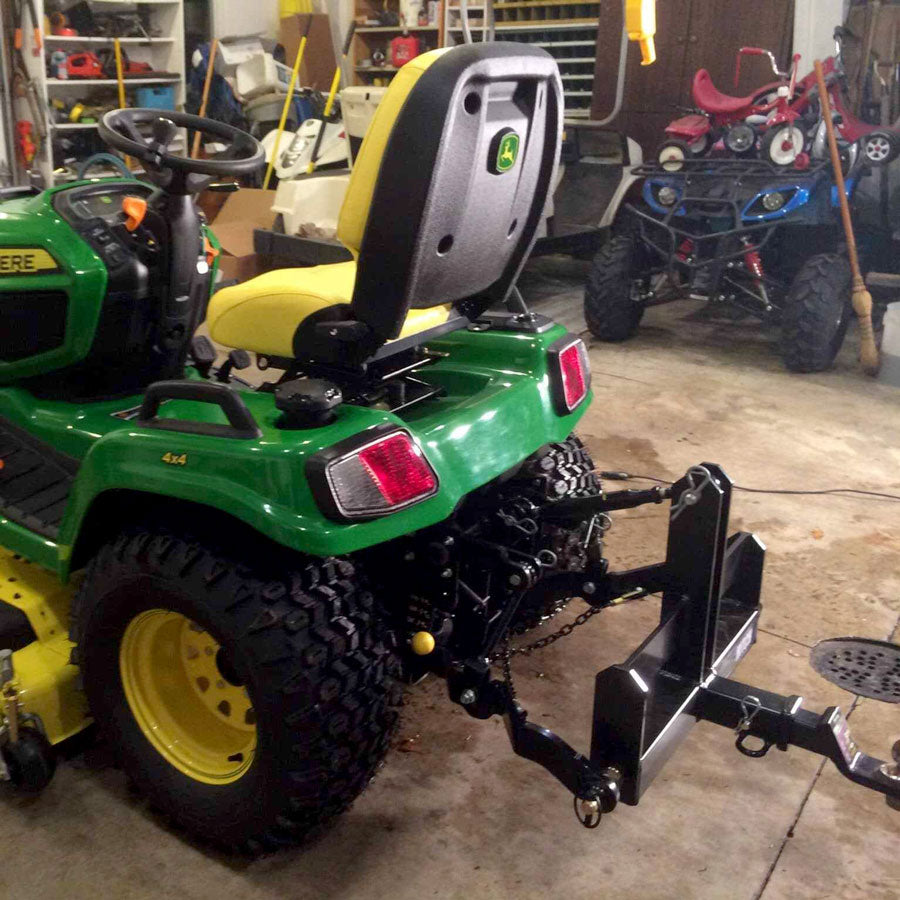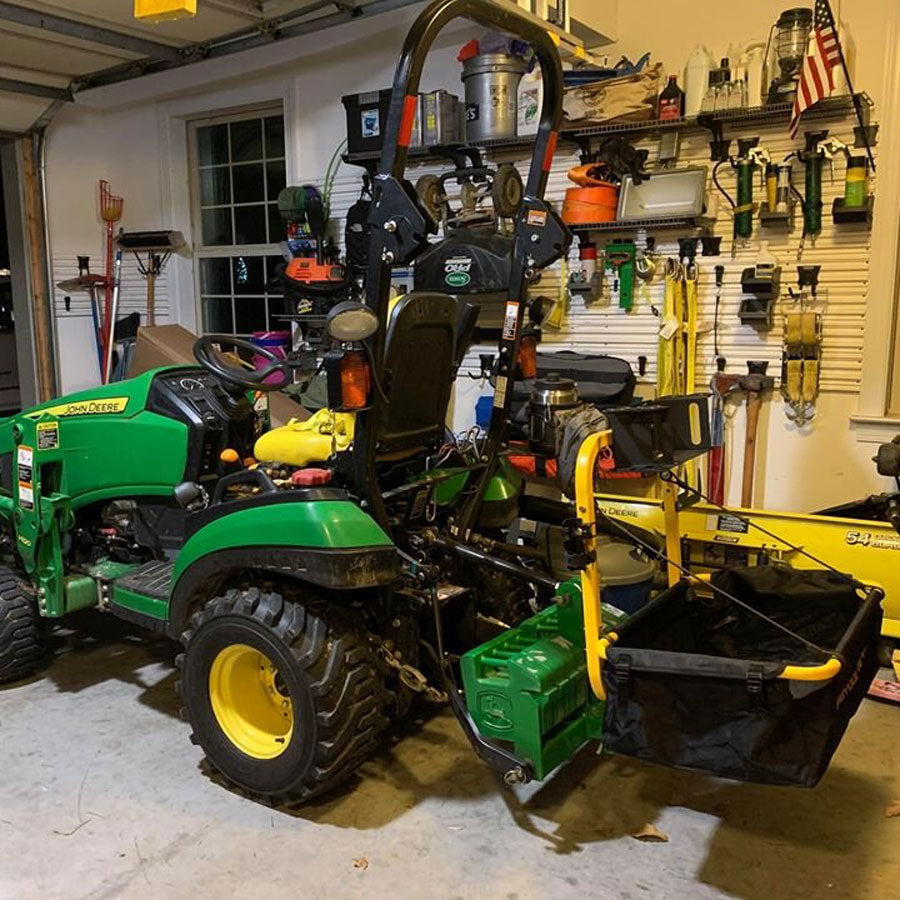 Heavy Hitch - Category 1, 3 Point Hitch Receiver Drawbar With Suitcase Weight Bracket
Pickup available at Local Pickup
Usually ready in 24 hours
Heavy Hitch - Category 1, 3 Point Hitch Receiver Drawbar With Suitcase Weight Bracket
Local Pickup
Pickup available, usually ready in 24 hours
71 Benedict Rd
Morris CT 06763
United States
+18442877225
Description

Specifications

Reviews
The indestructible 3 point hitch receivers redefine the tractor ballast box. With this receiver, you no longer have to choose between adding weight and adding tools to get the job done. Now you can do both. Just add suitcase weights for counterweight and hook up to any 2" receiver compatible attachment.
The Category 1, 3 Point Hitch Receiver Drawbar with Suitcase Weight Bracket is made for sub compact tractors and compact utility tractors up to 45 horsepower. This 3 point hitch receiver has a 3" wide weight bracket that is centered on the hitch and works specifically with the 41 to 45 pound cast iron suitcase weights. It comes with 7/8″ lower pins and uses a 3/4″ top pin. It also allows up to eight suitcase weights to be attached in either direction, forward or back, depending on clearances. The standard hitch utilizes a 3″ x 3″ x 1/8″ wall square tube that the 2 inch receiver is fit into and the Super Duty version utilizes a 3″ x 3″ x 3/16″ wall square tube for extra rigidity and is recommended if you intend to use ground engaging attachments in the receiver. The Super Duty hitch also includes a 3/8″ chain hook welded to the top of the receiver.
Category 1 tractors are rated up to 45 horsepower. Not sure if your 3 point hitch receiver is category 0 or 1? Just measure the lower 3 point hitch holes. Category 0 will be 5/8″ diameter and 1 is 7/8″ diameter.
Compatible with:
All 3 point hitch receiver category 1 systems
Most 3 point quick hitch systems built to the ASE Standard S278.5
John Deere iMatch systems
Comes standard with a super durable finish in a Black environmentally friendly powdercoat.
Constructed of 3/8″ thick steel plate and 3″ square box tubing. No cheap angle iron and straps.
Works with or without a 3 point quick hitch system.
Holds up to (8) 41-45# pound suitcase style weights
Compatible with:

John Deere part #R66949 or #R66949Y, 42 pound suitcase weights and other comparable weights from Massey Ferguson, John Deere, Case International, New Holland and more.
Heavy Hitch 41# weights, H41SC-G and H41SC-B.
Most 3 point quick hitch configurations and quickly attaches to John Deere, Kubota, New Holland, Case International, and more.

One of the most popular 3 point attachments for John Deere 1 Series sub compact tractors: 1023E, 1025R, 1026R.
Weight: 55 lbs
Dimensions: 24.75 × 18 × 9 in